As some of you may know, I am on the board of Boomerang Theatre Company and the team over at Boomerang, hooked me up with a special offer for my readers which I am sharing with all of you.
Readers of this blog can get a discount on tickets for any of the shows they have running in rep by typing in the code "BoomoneP" more info on the rep season can be found below. Hope you'll all come and check out the shows!
Excelsior!
ENDLESS SUMMER NIGHTS

by Tim Errickson
Directed by Christopher Thomasson
September 17th-October 9th, 2010
Sam is finally over Tracy, just as she returns unexpectedly to their quiet beach town. In a chance meeting, they rekindle something they thought they both had lost, but time, memory and life's grind has changed them. Having faced their past with humor and mercy, Sam and Tracy must now face their futures.
Featuring Becky Byers, Michael Criscuolo, Bret Richard Hoskins, Nora Hummel, Synge Maher and Joseph Mathers
Performances this week: Friday Sept 17th at 8pm, Saturday Sept 18th at 2:30pm, and Sunday Sept 19th at 7pm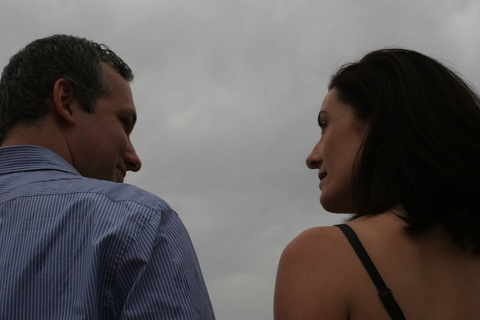 Buy tickets for

ENDLESS SUMMER NIGHTS

here



---
And we still have upcoming performances of two outstanding revivals!
VENUS OBSERVED by

Christopher Fry



Directed by Cailin Heffernan

September 9th-October 3rd, 2010
The Duke of Altair, a lover of astronomy and women, brings three of his ex-mistresses to his home with the intention of marrying one of them, but falls in love with the young daughter of his amiably dishonest secretary. Can true love win the day?
Featuring Spencer Aste, Saluda Camp, John Greenleaf, Samantha Ives, Ryan Lee, Jason Loughlin, Thea McCartan,

Paul Nugent

, Buzz Roddy and Kristen Vaughan
Performances this week: Saturday Sept 18th at 8pm and Sunday Sept 19th at 2:30pm

 
Buy your tickets for

VENUS OBSERVED

here

---
UNCLE VANYA

by

Anton Chekhov
Directed by Philip Emeott
September 11th-October 10th, 2010
The arrival of an aging scholar and his beautiful young wife sets off passionate fireworks on a farm in turn of the century Russia. As the summer turns to fall, dreams are dashed, kisses are stolen, and shots ring out as the world changes right before their very eyes.
Featuring Richard Brundage,

Lauren

Kelston, James Leach, Joseph Mathers, Dolores McDougal, Sara Ann Parker,

Ed Schultz

, Eve Udesky and Bill Weeden
Upcoming Performances: Tuesday Sept 21st at 8pm and Wednesday Sept 22nd at 8pm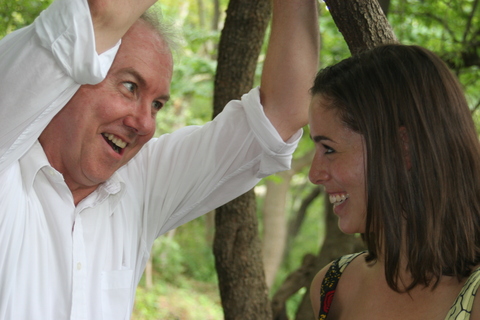 Buy tickets for

UNCLE VANYA

here

Act now and get your seats before they sell out!
Our tickets have a dynamic pricing scale, with Tuesday and

Wednesday nights

as well as matinees discounted during the early part of our schedule. If you want to see a show and want to save a few dollars, check out some of the early performances in the run.
And of course, you can also purchase your Rep Pass by clicking here. A savings of up to 35% off the single ticket price for all three shows.